Hey Guys,
Once again the HBL Pakistan Super League draft has 5 categories which the teams will be retaining or picking their players from. So here they are for the 2017 season of the exciting and electric HBL PSL:
Platinum: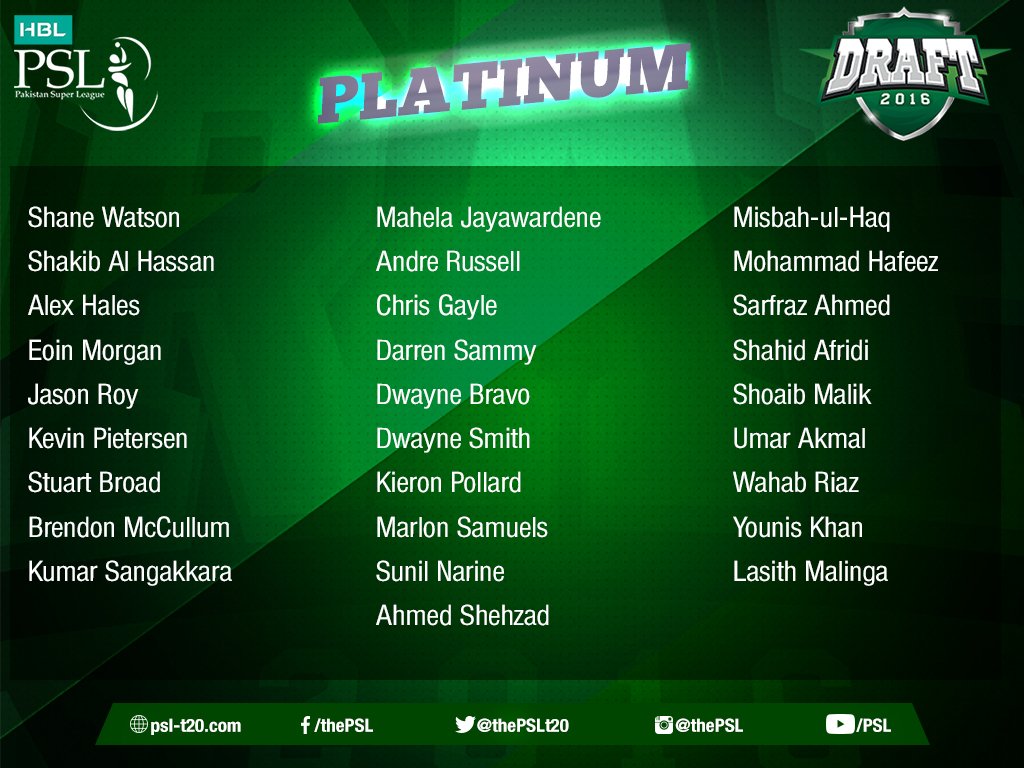 Diamond: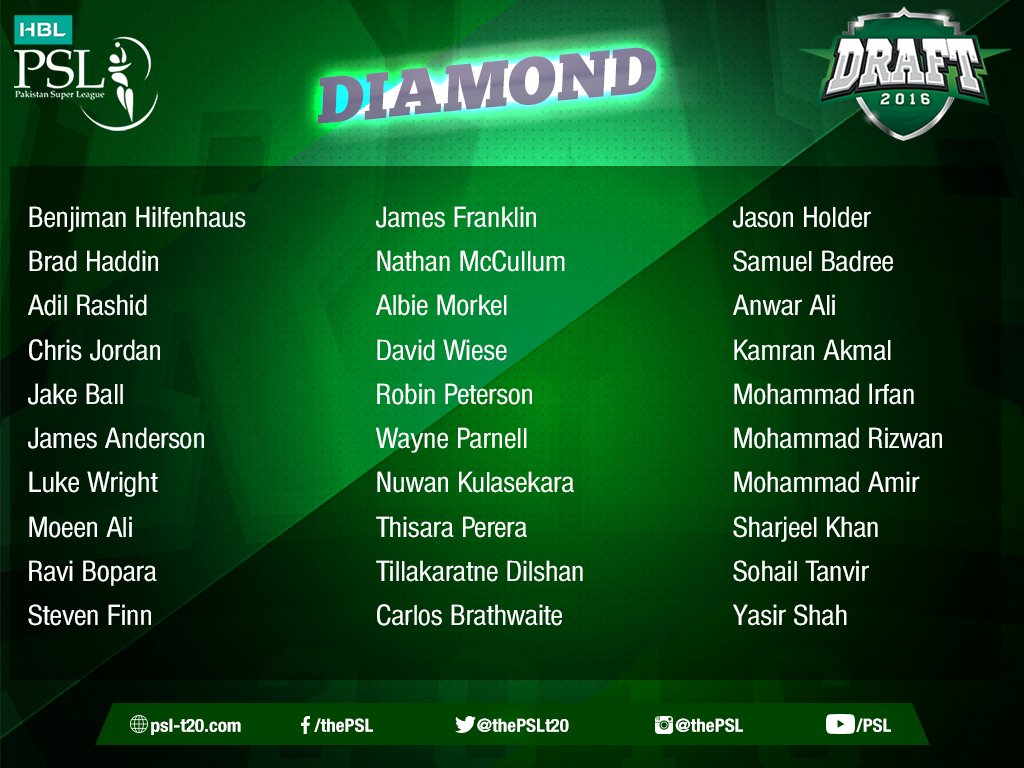 Gold: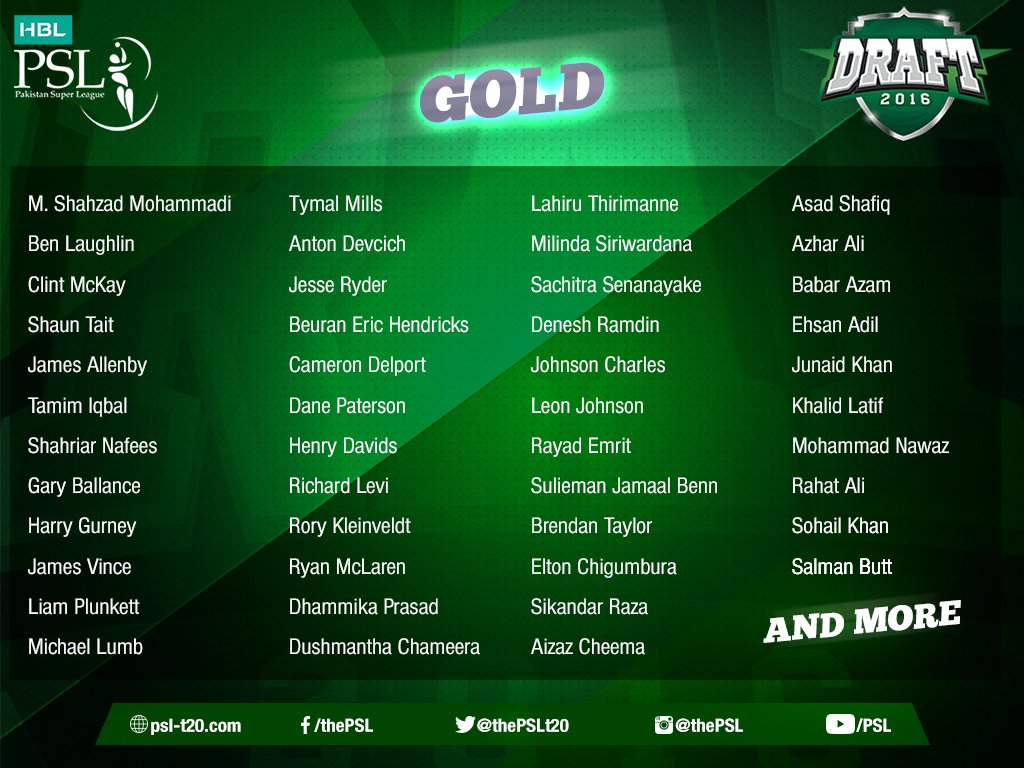 Silver: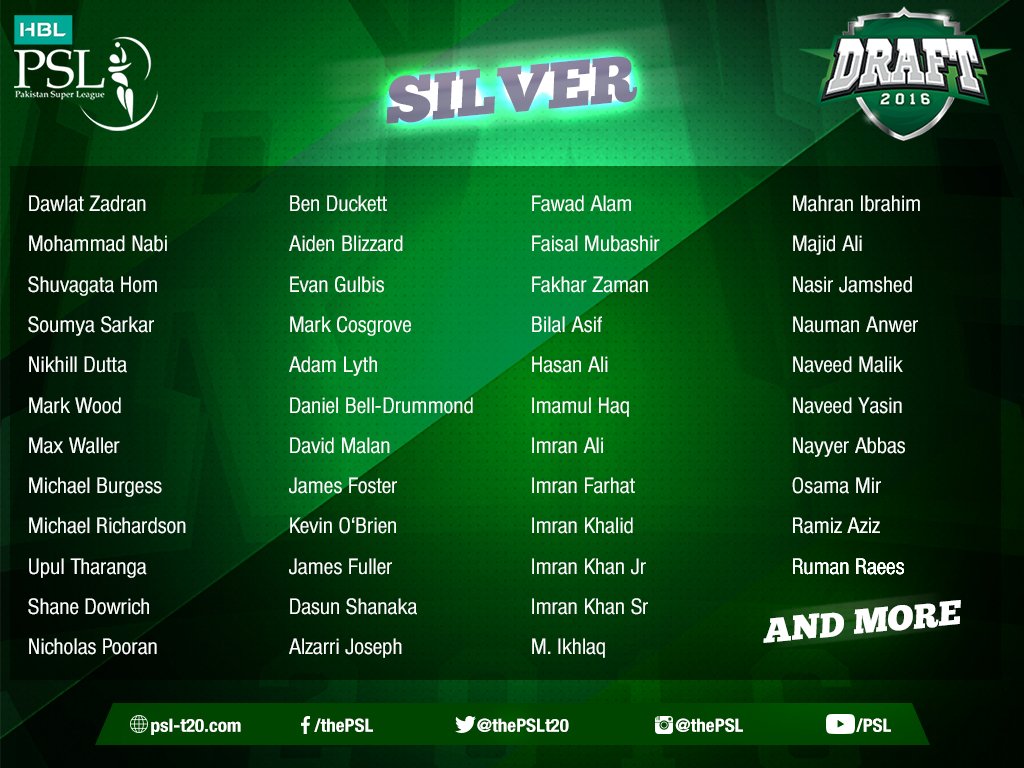 As well as this there will be a emerging players category which will be revealed on the draft day and it will be thrilling to see what new talent is showcased this year. Last year we had quite a few youngsters coming to the scene like Mohammad Nawaz who has been promoted to the gold category.
It will be exhilarating to see who the teams pick or retain for the next season of the HBL PSL.
Peace Out,
The Cornered Tiger